Blog / birthday gift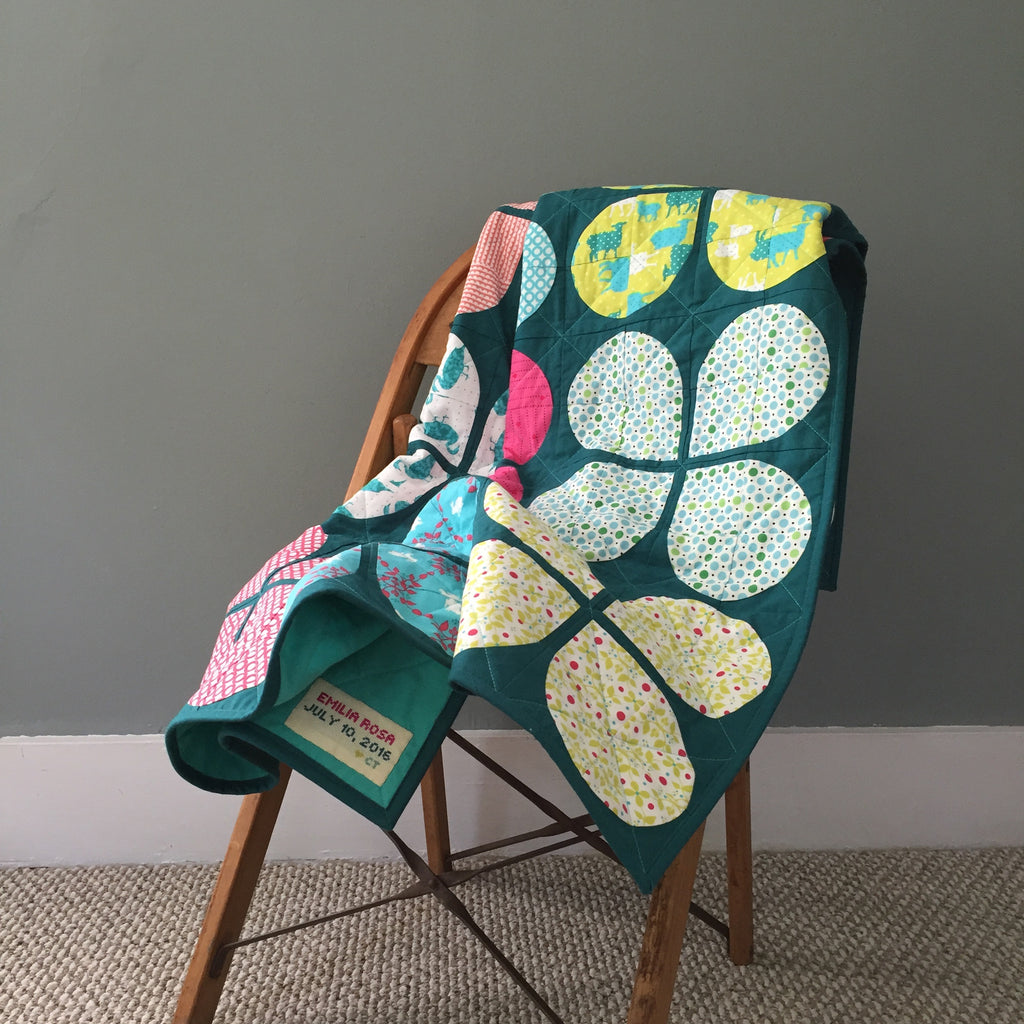 While getting ready to write this post, I looked back at my email to try and figure out when I first started making this quilt. It turns out I won a copy of this pattern---Retro Flowers by Sometimes Crafter---back in 2012 (!), and I believe I started working on it not long after that. 
I worked on it here and there over the years, practicing my curves, assembling the blocks, and then piecing the quilt top, which is how it sat until a dear college friend gave birth to a baby girl this summer. I thought it would be the perfect gift for her new daughter, so I finally set to work finishing it.
I opted not to add the additional borders that the pattern called for, since it was already plenty large for a baby quilt. 
I put together a backing using coordinating teal and pink fabrics from my stash, including a super soft Nani Iro double gauze---one of my fabric types of fabrics for quilt backings!---and finally quilted and bound this long-outstanding work-in-progress.
For the finishing touch, I added a cross-stitch label with the baby's name and birth date on it. Baby quilts are my favorite things to gift, and receiving a photo of Ms. Emilia on her quilt not long after I sent it her way, completely made my day. 
Read more →
---
---
---
---
---
---
---