Blog / flying geese
---
---
---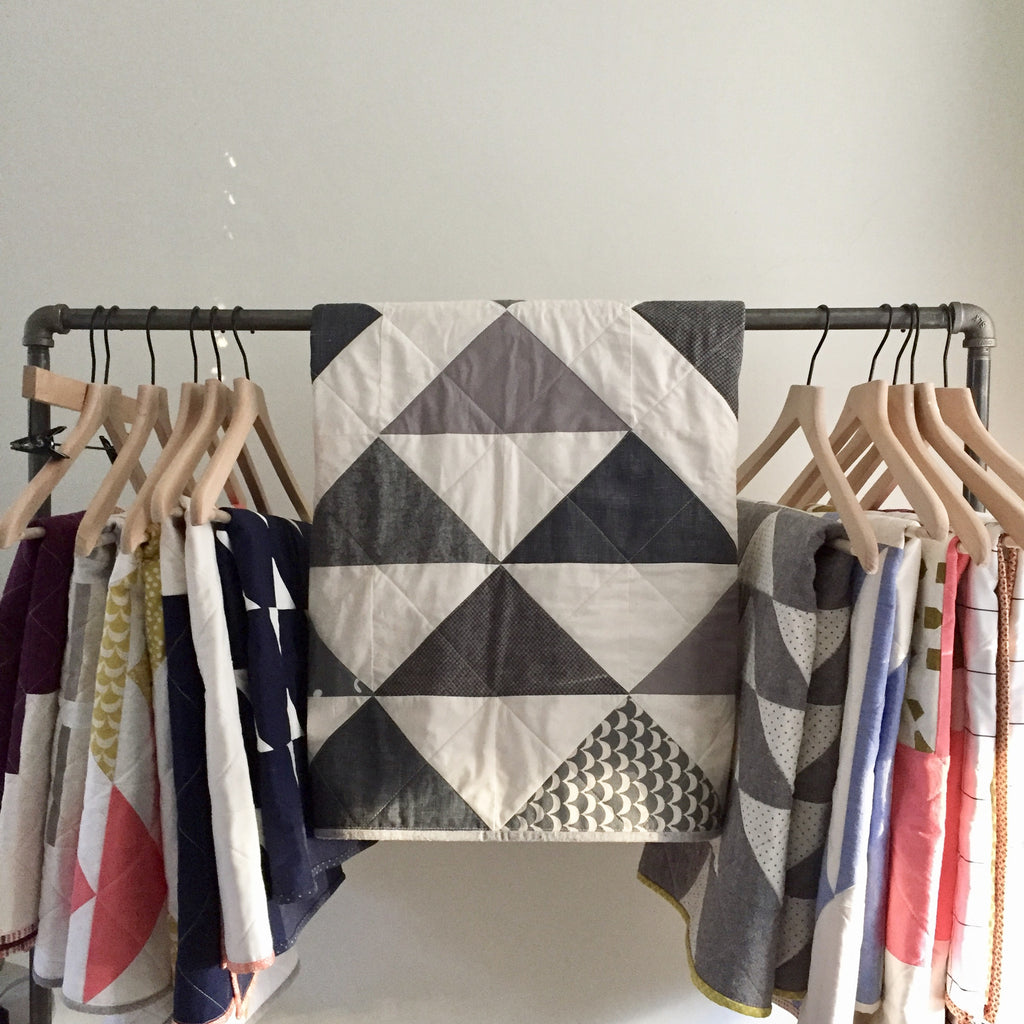 The
flying geese
quilt block is one I find myself returning to again and again, because I love how it can be completely transformed through placement, scale, and fabric choices. For example,
this baby quilt
, which also features flying geese blocks, feels
completely
different than the one pictured here, because of the block layout. For this latest quilt, I tried out a new flying geese block arrangement---with all of the blocks pointed toward the center---which I discovered I really love. I'm especially drawn to the secondary pattern of a large X (or ><) that emerged when all of the geese blocks were pieced together. 
What also makes this quilt exciting to me is that it includes scraps from other fellow makers. As my business has grown, so has my network, and I've been lucky enough to connect with many other creative women who run product-based businesses. In this instance, it was conversations with Erin of 
Cotton & Flax
and Catherine of
Bayith
 that led to them giving me the linen scraps left from their production of home goods that I used in this quilt.
I paired their gray scraps with other gray linen and cotton fabrics from my own stash, as well as an American-made cotton muslin. The resulting quilt top is neutral, but impactful, thanks to the bold block arrangement. 
For the back, I used a colorful polka dot with a cream background, which adds a fun bit of color to the otherwise monochromatic piece. This quilt is now at its new home in California, and I'm back to brainstorming new arrangements for the versatile flying geese block.
Read more →
---
---
---
---