Blog / gift guides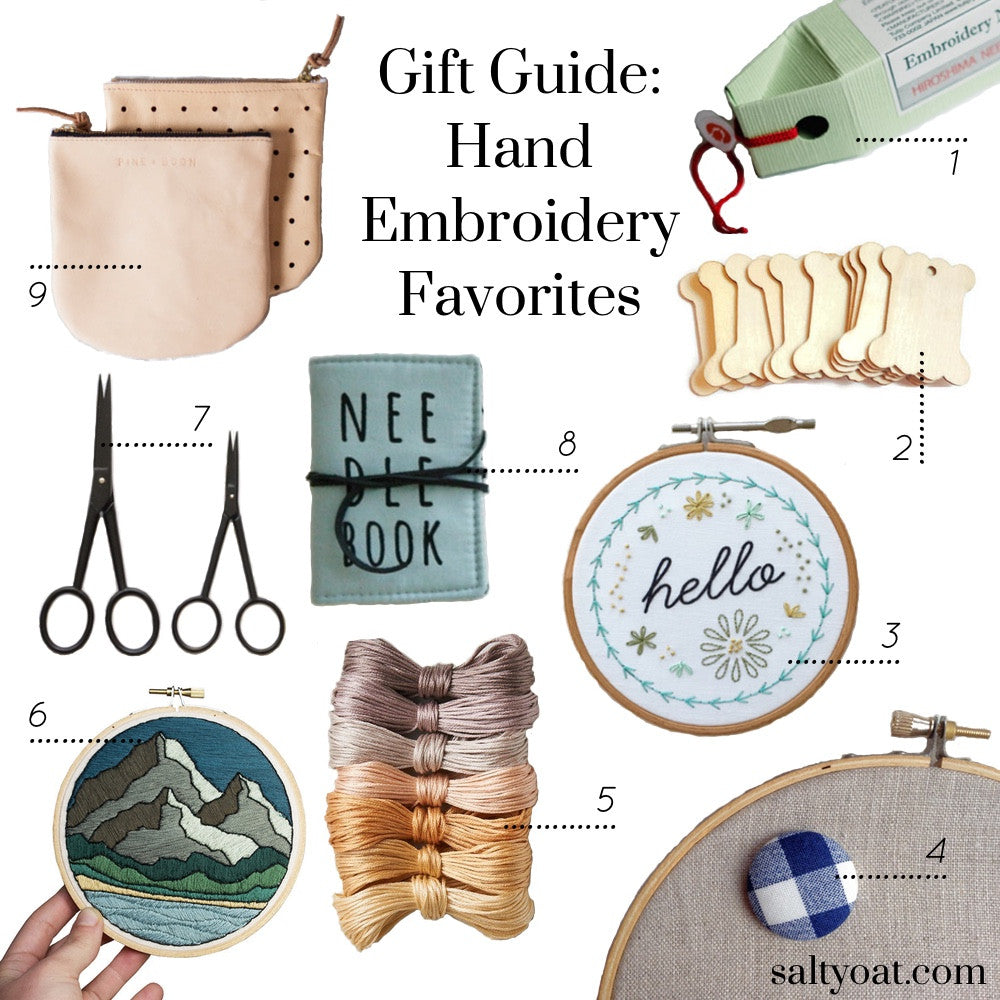 The holidays are upon us! In case you're looking for gift ideas for your crafty, embroidery-loving friends and loved ones, I've pulled together a round-up of a few of my favorite embroidery supplies to inspire you:
P.S. I put together a gift guide for quilters last year, in case you're looking for even more ideas!
Read more →
---
The holidays are fast approaching, and gift guides are popping up all over the place. I've loved the gift guides for quiltersthat Amy from Diary of a Quilter has published over the past few years, so I wanted to put together my own list of go-to sewing tools and favorite quilting-themed gifts. I'd also love to know what tools and gifts are on your holiday list this year, so be sure to share them...
Read more →
---
With a new job (at a fabric store!), a quilting class, and crafty preparations for the upcoming holiday season underway, things are busy, busy, busy in the studio. I promise to share lots of projects with you in the coming weeks, including some exciting Salty Oat news. In the meantime, if you're in need of some sewing encouragement, check out this adorable sewing kit which supports a great cause.
P.S. If you're in Austin this weekend, be sure to stop by the opening of the brand-new Visual Arts Center on the campus of The University of Texas at Austin. The weekend events promise to be spectacular!
Read more →
---
---
---