Blog / solids
---
---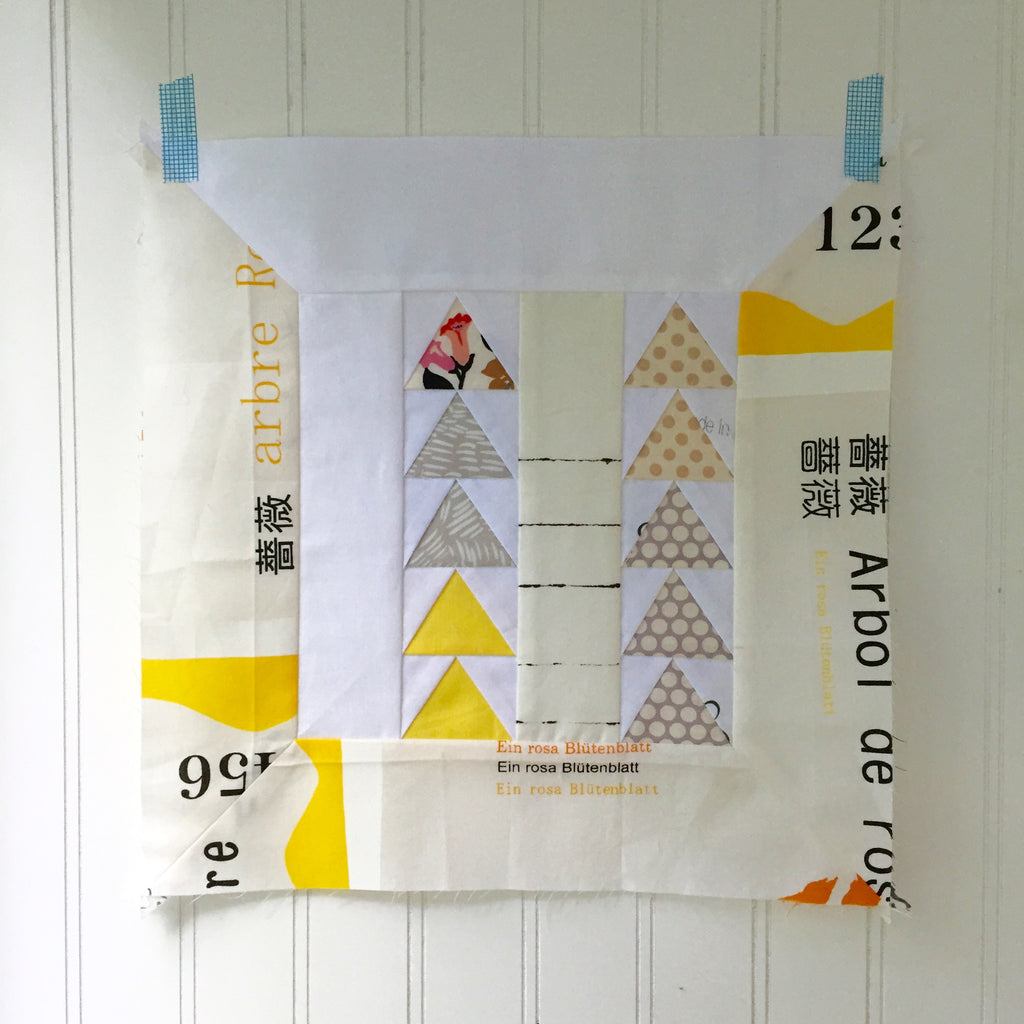 The Modern Sampler Quilt Along is an informal and virtual quilt along where we make a block from Yoshiko Jinzenji's Modern Sampler Quilt pattern each month. You can follow the hashtag #modernsamplerquiltalong on Instagram to get a peek at everyone's blocks, fabrics, and progress, as we work our way through the pattern together. All are welcome to join the quilt along at any point! On the last Tuesday of each month, we gather here to share the blocks we've made; this month we worked on Block L, the final block, from the pattern. 
We made it to the final block---yay! Congrats to everyone who's made it to this point. My Block L is pictured here. I pieced the triangles using the traditional paper piecing method, which helped me keep the points crisp and even. How did you piece your block?
There are SO many beautiful blocks on Instagram, and I can't wait to see them all put together! The goal for next month is to share our completed quilt tops here, which will include a few appliquéd strips. I've already started to trim my blocks down to 12.5", and am working on a layout now. The link-up for finished quilts will go live at the end of October, which means there's still plenty of time to get your blocks done and your quilts put together, even if you're just joining us now. If you have any questions, please let me know!
Please share your final blocks below!
HOW TO LINK UP
1. Click the "Add your link" button below, and link to a blog post or Instagram photo of your Block L. In the "Link Title" field, enter your blog name or Instagram handle.

2. If you're linking to a blog post, please link back to this post somewhere in your post. If you're linking to an Instagram photo, be sure to tag your photo with the hashtag #modernsamplerquiltalong.
___
Read more →
---
---
---
---
---