Blog / hexagons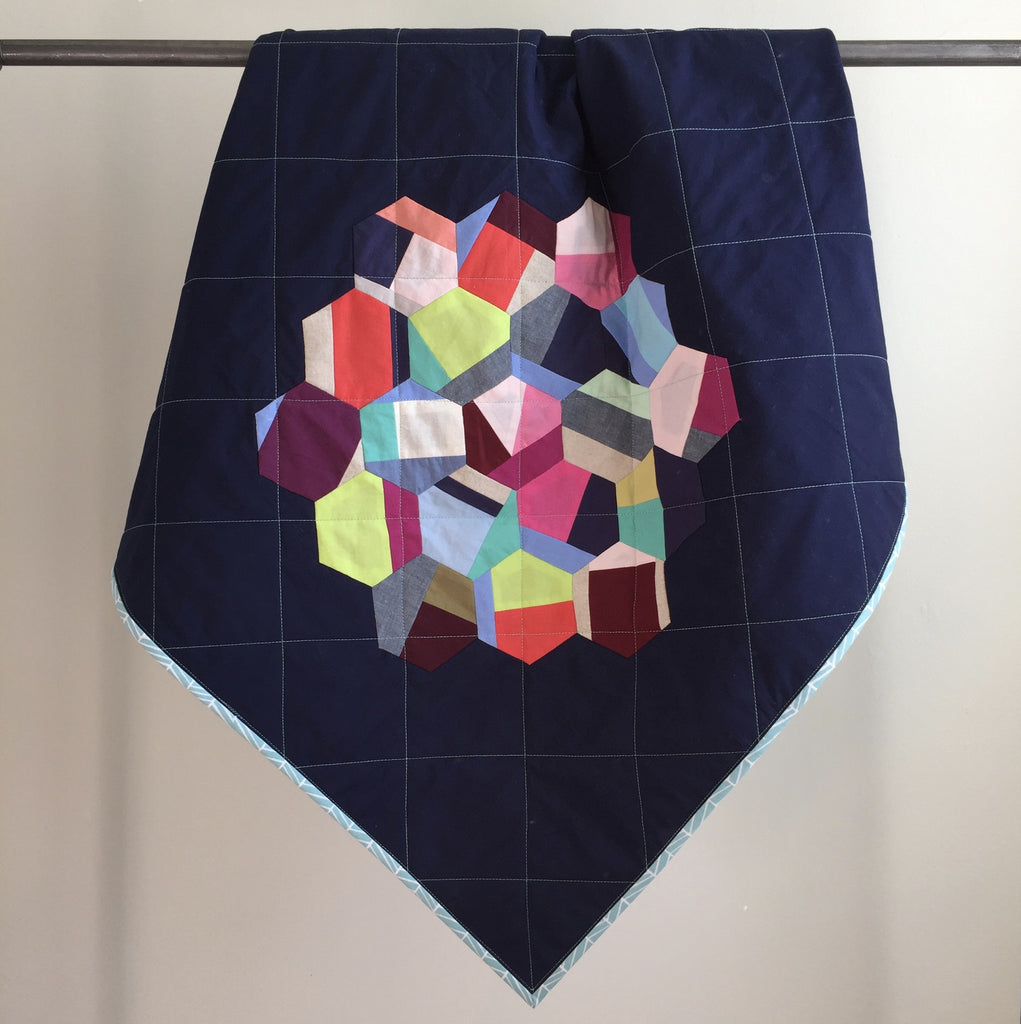 I have another
baby quilt
to share with you today! I started this quilt back in 2013, over the Thanksgiving break, while vacationing on the Outer Banks with my family. I love bringing
English paper piecing
projects with me when I travel, and that trip was no exception. I brought a stack of hexagons with me that I'd made by piecing together solid scraps from my stash.
After I sewed them all together by hand, the hexagon cluster went up on my design wall, where it hung for quite a while. During that time, my dear quilty friend
Natalie
noticed it and commented on how much she liked it, 
many times. 
;)
So when I found out she was expecting her first baby this March, and knowing I wanted to make her a quilt, I immediately thought this work in progress would be the perfect gift for her. 
For the quilt's top, I hand appliquéd the hexagon shape to a solid navy background. For the back, I raided my stash for lots of colorful prints, which both coordinated with the top and spoke to me as being fabrics Natalie would like: vibrant blues, teals, and pinks. 
I even included a bit of leftover piecing from my
Fernweh Quilt
in the bottom left corner. 
I loved putting together this quilt knowing that it would go to a fellow quilter, and I am quite happy to say it was ecstatically received. Now I'm excited for March to come, so that I can snuggle that new baby!
Read more →
---
---
---
---
---
---
---