Blog / commission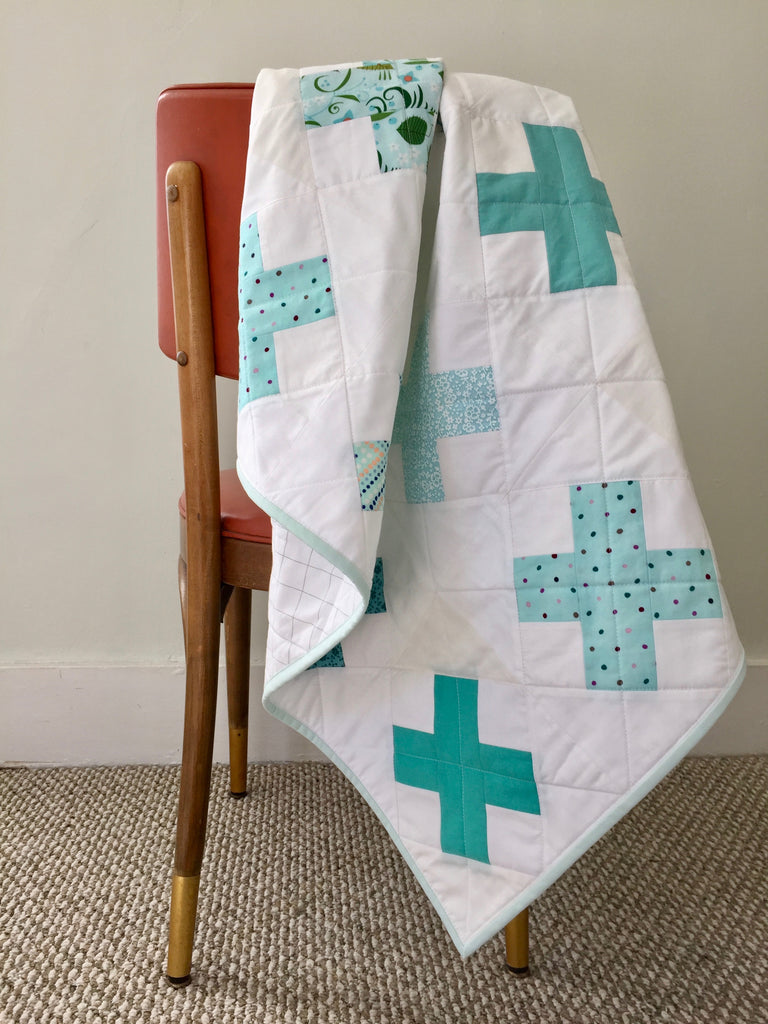 At the end of last year, I was commissioned to make a baby quilt for a little boy who was born in January. My only design guideline was that the nursery included aqua bedding, and it would be nice to incorporate that color into the quilt's color palette. 
I decided to use the
Raspberry Kiss block
for this quilt, as I've had the block on my to-try list for awhile, and I thought it would be a nice way to feature various solids and prints from my stash in a way other than my go-to
flying geese designs
. 
I opted to make the larger of the two block sizes outlined in the tutorial (8.5"), and the quilt top came together rather quickly as I listened to quite a few episodes of
My Favorite Murder
(Have you heard this podcast? It's addicting!)
The backing was pieced from large fabric cuts from my stash, and I included a
custom cross-stitch label
with the baby's name and birth date. 
It was so nice to try out a new block design and add something new to my repertoire. Do you have any quilt block designs on your to-try list?
Read more →
---
---
---
---
---
---
---