Blog / maze and vale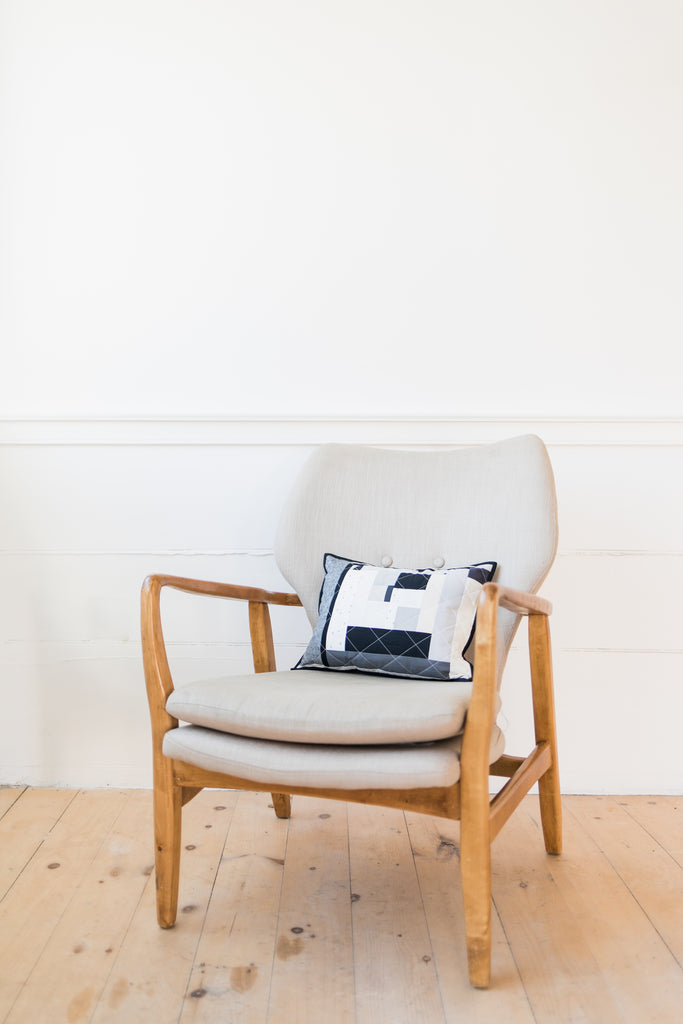 Something I've enjoyed doing the past few years is working with local photographers to photograph my work. Through doing this, I've been able to meet other local creative women, have my work photographed in a number of beautiful spaces, and create a high-quality visual archive of my quilts.
My most recent photoshoot took place last February, in the Cause Creative space in Essex, MA. I drove out there with a handful of my quilts and a pair of pillows and handed them over to Ashley Brooks (the owner of Cause Creative), who styled them in her beautiful space, and Jesika Theos, who photographed them. 
The resulting images are some of my favorites. Because the space was so large, I was able to bring my larger throw quilts to be photographed---something that's harder for me to do on my own. Among the work I brought that day were an Amish Hourglass Throw Quilt (pictured above); a Chambray Log Cabin Throw Quilt (featured in the beginning and end of this post); and the Minimal Stripes Throw Quilt pictured below.
I also brought along two improvisationally pieced lumbar pillows, made from an assortment of neutral scraps, including treasured hand-printed fabrics from Cotton & Flax and Maze & Vale. 
Having my work photographed so beautifully in such a warm space meant so much to me, and I hope you enjoy the images as much as I do. If you're interested, you can shop all of the pieces that were photographed that day here. 
All photos in this post by Jesika Theos. 
Read more →
---
---
---
---
---
---
---