Blog / quilt block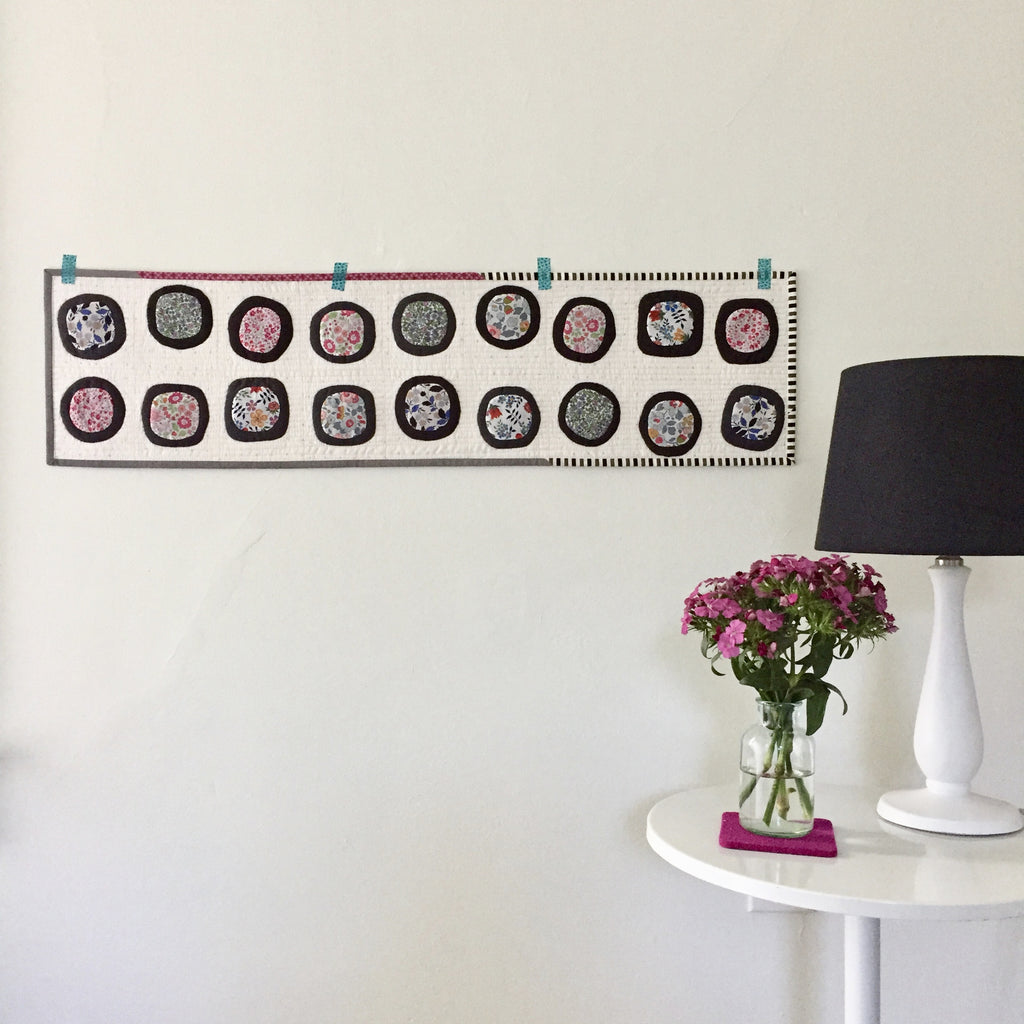 For the second year in a row, I designed the free Row by Row Experience pattern for Pintuck & Purl, a yarn and fabric shop in Exeter, NH. (You can learn all about Row by Row here.) For this year's theme of "On the Go," I designed this block featuring two rows of hand-appliquéd tires with Liberty of London rims.  
Since each tire and rim are hand sewn to individual blocks, the row is super portable and perfect for tucking into your carry-on or beach bag. I did a fun little interview for the Pintuck & Purl blog about the row, its inspiration, and even a bit about my background, in case you'd like to learn more. 
The only way to get your hands on this pattern is to visit Pintuck & Purl in person between now and September 5. The shop also has a handful of kits available for purchase, which include those yummy bits of Liberty of London Tana Lawn. If you can't make it to the shop this summer, the pattern will be available for purchase through Pintuck & Purl after November 1, 2017. 
And if you're itching for more hand-appliqué inspiration and projects, be sure to check out Crazy Mom Quilts' "dot your i's" quilt, Suzy Quilts' free Aria Quilt pattern, and Carolyn Friedlander's book, Savor Each Stitch. 
Read more →
---
---
---
---
---
---
---